Father's Day is the perfect occasion to celebrate and honour dads who have a deep passion for music. If your dad loves music and enjoys playing an instrument or has always wanted to learn, surprising him with a musical instrument gift will undoubtedly make his day. We've handpicked a selection of musical instruments that are sure to delight any music-loving dad. From digital pianos and electric drums to silent guitars and solid electric guitars, these gift ideas will inspire his musical creativity and bring him hours of joy.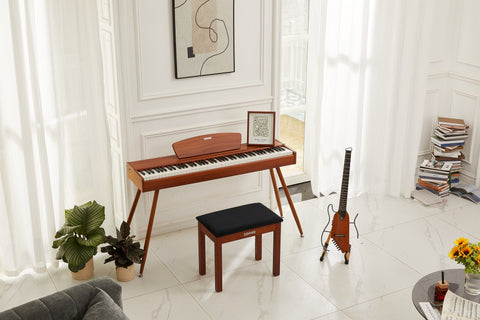 The Donner DDP-80 Digital Piano is an exceptional gift for dads who have a love for the beautiful sounds of a piano. With its double 20W stereo speaker system and 88 fully-weighted keys, this digital piano offers a realistic playing experience that closely resembles an acoustic piano. The elegant wood design and weighted keys add to the overall aesthetic appeal, making it a stylish addition to any home. Your dad can explore a wide range of tones and unleash his musical talent with this versatile instrument.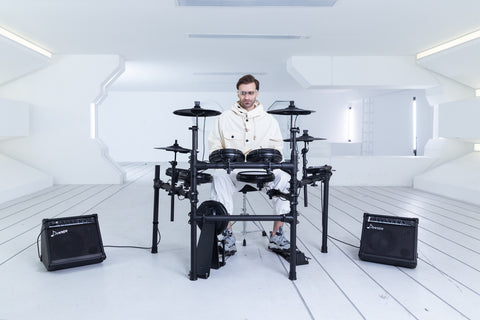 For dads with a passion for rhythm and drumming, the DED-200 Electric Drum is an excellent gift choice. This electric drum kit features an extensive library of 450 sounds, 31 drum kits, and 50 practice songs, allowing your dad to experiment with various genres and styles. With its five drums and four cymbals, he can create dynamic beats and perfect his drumming skills. The DED-200's compact design and silent operation make it ideal for practice sessions without disturbing others.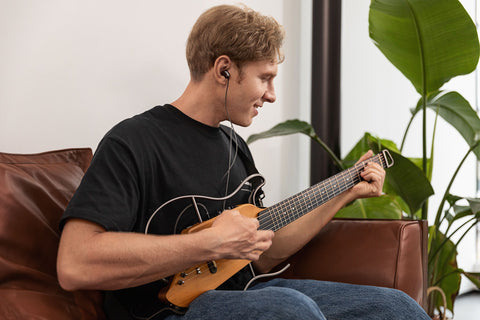 The Donner HUSH-I Guitar is a unique and innovative gift for dads who love acoustic guitars but require a more portable and quiet option. Its headless, compact design allows for easy transportation, while the silent function enables your dad to practice anywhere without disturbing others. The guitar's large battery ensures long hours of playing on the go, and the detachable and lightweight design makes it convenient for travel. Surprise your dad with this versatile and silent acoustic guitar that combines portability with exceptional sound quality.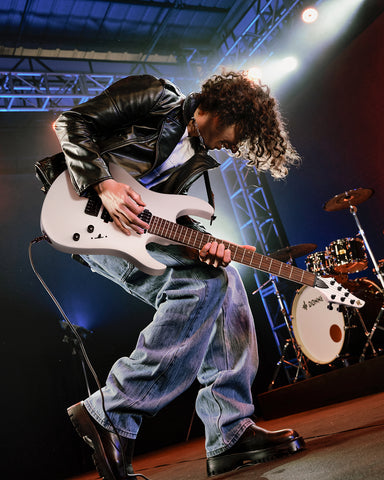 DMT-100 Solid Electric Guitar:
The DMT-100 Solid Electric Guitar is the perfect gift for dads who have a passion for rocking out and electric guitar sounds. With its 39-inch solid body and metal finish, this electric guitar boasts a sleek and stylish appearance. The bolt-on neck construction, maple wood neck, and Indian laurel fingerboard provide a comfortable playing experience. Equipped with a classic H-H pickup configuration, this guitar offers a wide range of tonal options to explore, allowing your dad to create his signature sound.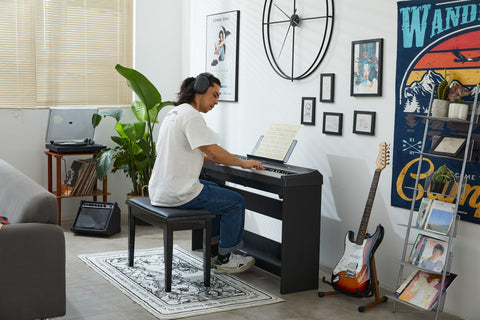 Donner DEP-20 Portable Keyboard:
If your dad has always wanted to explore the world of keyboards and synthesizers, the Donner DEP-20 Portable Keyboard is an excellent choice. With 88 weighted keys and 128 polyphony, this keyboard delivers a realistic and expressive playing experience. It offers 238 tones and 100 demo songs, providing a wide range of musical possibilities. The built-in speakers produce clear and immersive sound, making it an ideal instrument for both practice and performance. 
This Father's Day, surprise your music-loving dad with a gift that resonates with his passion for music. Whether it's the elegant Donner DDP-80 Digital Piano, the dynamic DED-200 Electric Drum, the portable and silent Donner HUSH-I Guitar, the versatile DMT-100 Solid Electric Guitar, or the feature-rich Donner DEP-20 Portable Keyboard, each instrument choice is designed to inspire creativity and bring joy to his musical journey. Celebrate his love for music and make this Father's Day a truly memorable one with the gift of music.